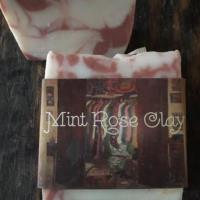 Old Pump Soaps
Contact: Patricia Laux & Reilly Laux
Address: 550 Old Pump Station Road Union, SC, 29379
Email Address: oldpumpsoaps@gmail.com
Phone: 864-426-4129
About Us
We live in Beautiful Union, South Carolina on a small Organic Farm with our family, goats and chickens.
We started Old Pump Soaps to reduce the amount of harsh chemicals that families are exposed to. We use the cold-process method of soap making which naturally moisturize with natural glycerin. All of our Artisan Soaps & Natural Products use the highest quality natural ingredients. ***WE NEVER USE CHEMICAL FRAGRANCE OILS*** We only use high quality ESSENTIAL OILS.
Practices
We have Free-Range Chickens and our Garden is Organic. We do not use any pesticides or chemicals in our garden.