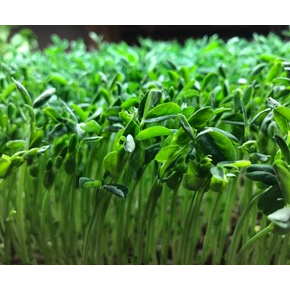 Harrelsons Farm
Contact: Rod Harrelson, Beth Addison
Address: 3035 Wexford Dr Rock Hill, SC, 29730
Email Address: harrelsonsfarm@gmail.com
Phone: 803-242-8749
About Us
Harrelson's Farms is a small, family owned, urban, indoor vertical farm located in Rock Hill, SC. We specialize in both popular varieties of microgreens as well as some unique, lesser known varieties.

Our mission at Harrelson's Farms is to not only provide the freshest microgreens to our customers but to educate and share our love for a healthy lifestyle through fresh produce with our community.

Practices
All of our microgreens are organic, non GMO and are grown without pesticides, herbicides , or chemicals in an insulated environment. All of our growing trays and supplies are sustainable and eco-friendly as well.

* We partner with a local nonprofit, Root Cause, to provide healthy options to those living in food deserts or who are food insecure.